The New Way to

sell Art.

Buy Art.

Enjoy Art.
The owner of Art Atelier, Christiaan Elhorst, has extensive experience in the art world. He was co-founder and owner of the still famous Northern gallery Wiek XX. Later, as a well-known catering entrepreneur, he regularly organized exhibitions in his companies together with his old partner and friend Hielke de Vries of gallery Wiek XX.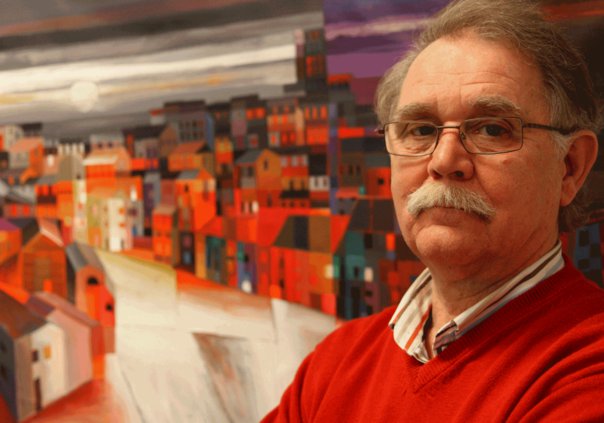 Who We Are
We are located in Wierden, The Netherlands. Here we have our office, storage, and in-house packaging. For a visit, please make an appointment.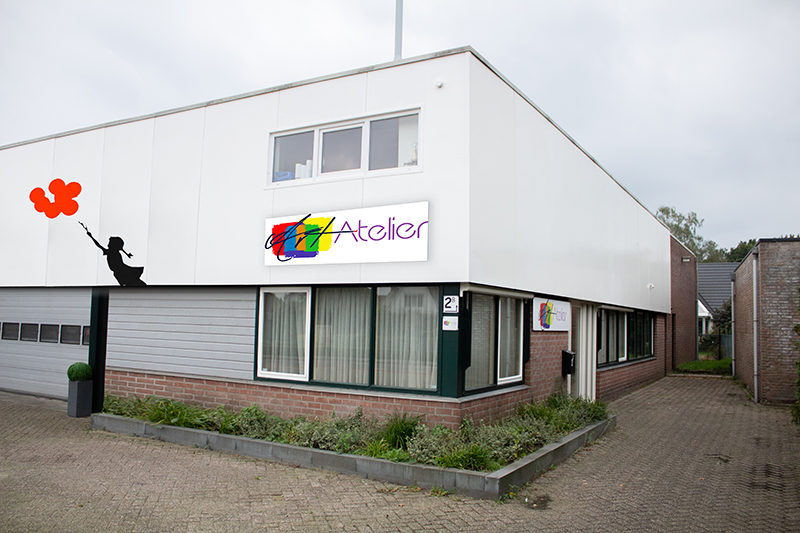 1976
The opening in 1976 of this first commercial art library (AGC) in the Netherlands put the concept of 'art lending' literally into practice. It was quickly followed by the opening of a second location: Gallery Wiek XX. This turned out to be a great success. Although I left the gallery in 1978, as a creative entrepreneur and art lover I stayed on until 1987 as a financial co-owner. During this period I often had conversations and brainstorming sessions with my friend Hielke de Vries, among other things about which strategy the gallery should pursue.
1981
Between 1976 and 1981, I frequently travelled to Poland to find works of art from Polish artists to exhibit in the gallery. This is how we came up with the name of gallery. Wiek is the Polish word for century. So the name Wiek XX means '20th century art'.
1981
In 1981, I opened my first restaurant 'De Freylemaborg' in Slochteren. However, it soon became apparent that I had more affinity with art. So, after a year I decided to leave the hospitality sector for a while.
1982
But it appears that both the restaurant business and art are in my blood and I decided to combine my two passions when in 1982 I opened a restaurant named In den Dobbe. That's when my hospitality adventure really began. Of course, art also played a major role in this restaurant. I regularly organised exhibitions, in cooperation with Gallery Wiek XX.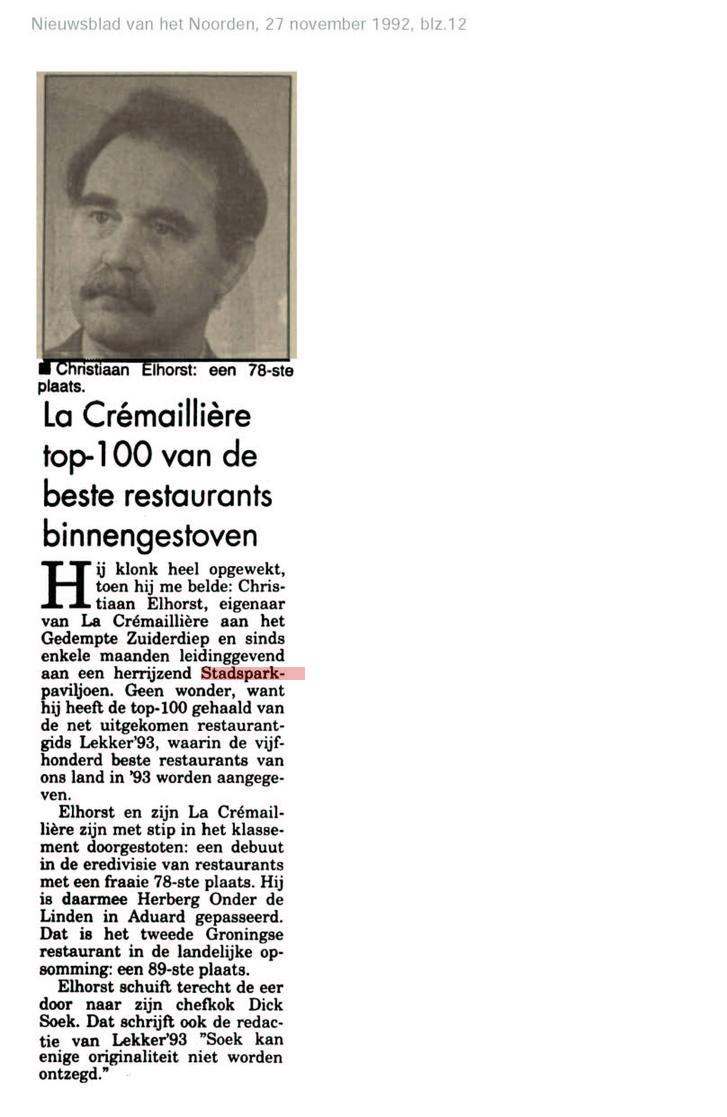 1986
In 1986, I opened my second restaurant: La Crémailère. This restaurant also hosted various exhibitions by national and international artists. These included the renowned Spanish artist Josep Niebla and the well-known Dutch artist Siep van den Berg. This certainly ensured that this restaurant also became a great success.
Best restaurant in the province and it ranks 78th in the Netherlands.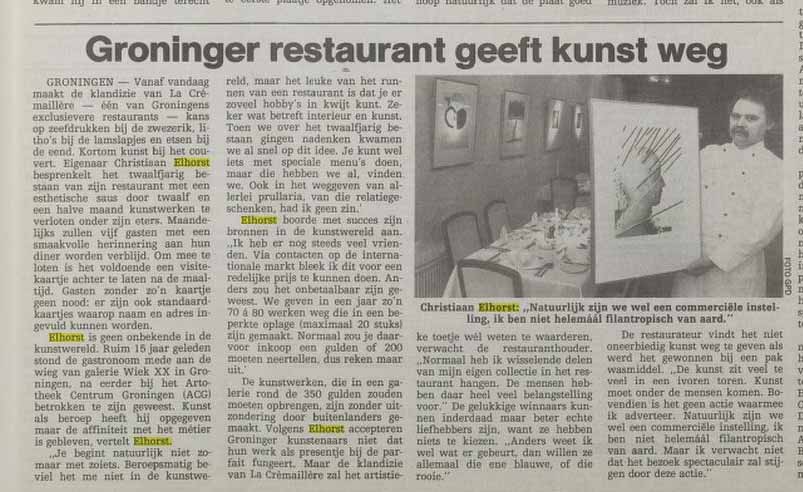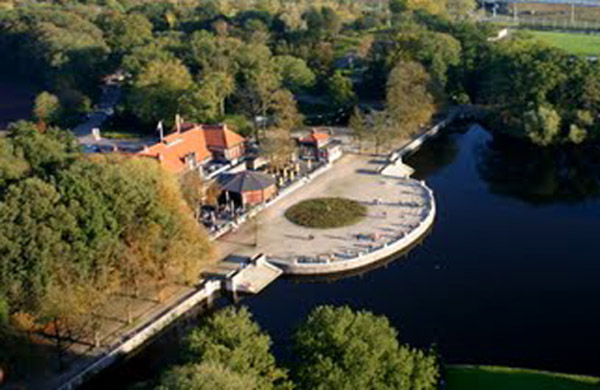 1991
When I took over the Stadsparkpaviljoen Party Centre , I again decorated it with a lot of art and I organised many exhibitions. But other exciting things were happening in this lively park, such as concerts by the Rolling Stones and Tina Turner.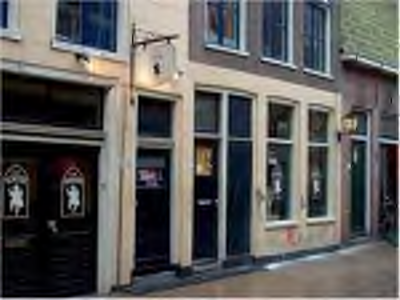 1995
1995 saw the opening of the Koster music pub in the centre of Groningen. This pub was known for its high-quality live music.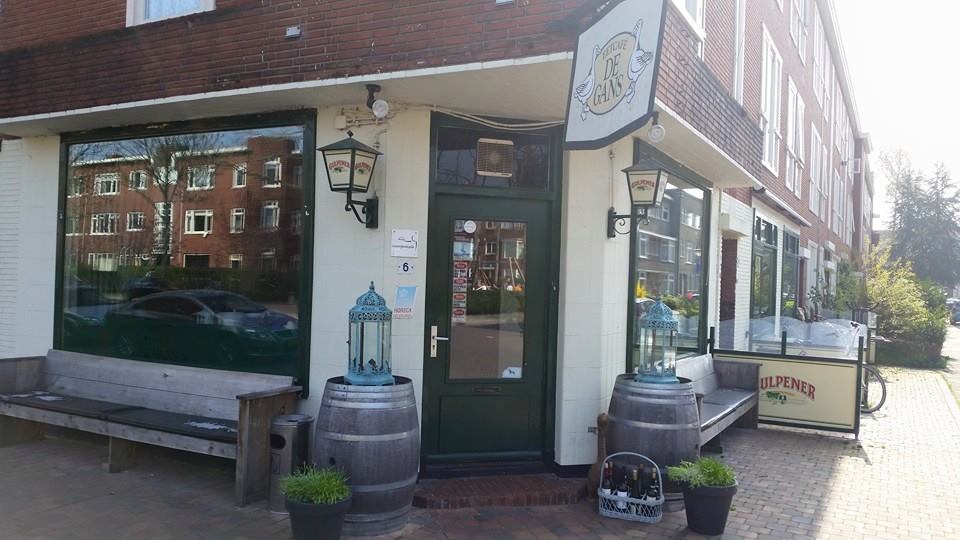 1996
As an entrepreneur I could never sit still. In 1996, I opened an eatery called De Gans, of course with art on the walls. During the same year I also opened De Koets in Leek. This was a combination of a bar, a pool centre and a cafeteria.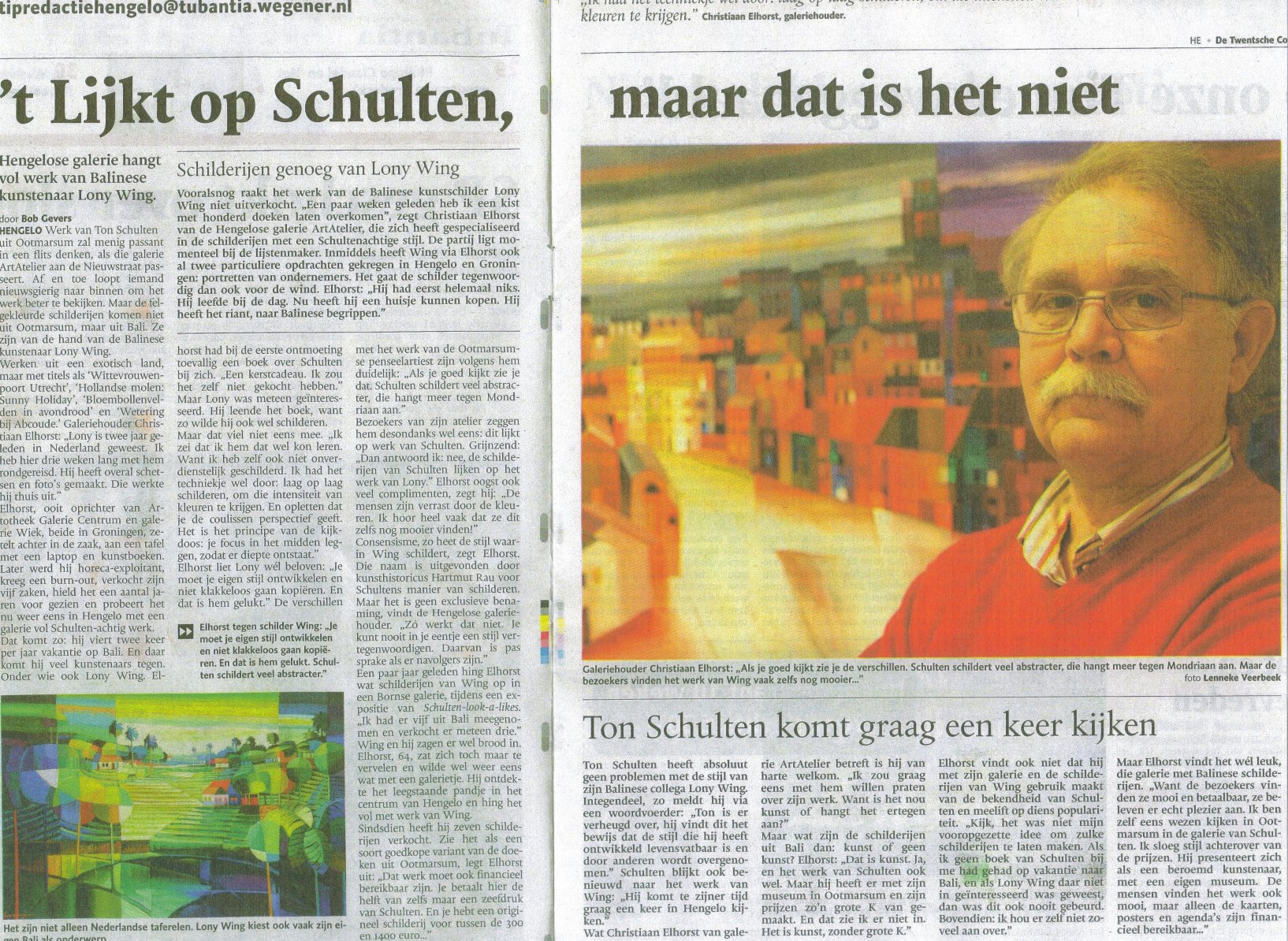 2005
Adventure beckoned. However, because of my hospitality businesses, I felt tied down. So, in 2002 I sold everything and left for Bali. In Bali I started with art again, from the Balinese artist Lony Wing. We even opened a gallery/bar in Ubud. But in the end I returned to the Netherlands.
My home base this time was Twente. I opened a gallery in Hengelo, which we later moved to Denekamp and then to Oldenzaal. Twente is beautiful and I went to live in the small art town of Ootmarsum.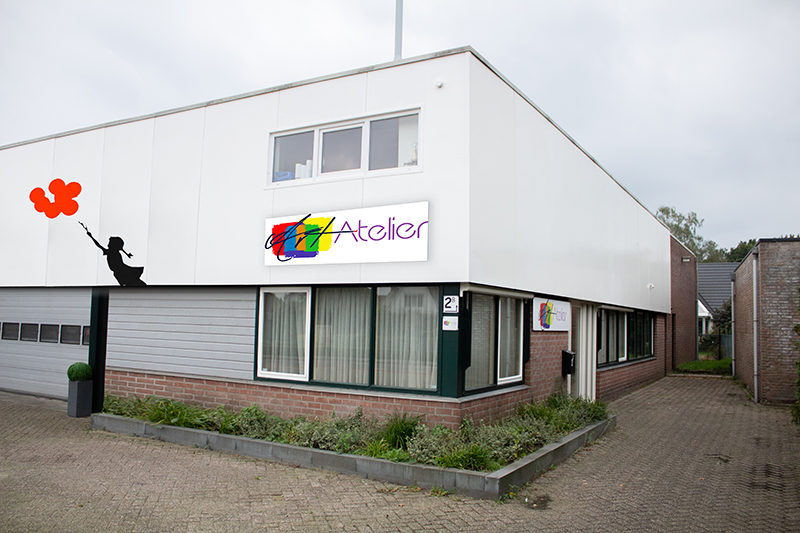 2018
The times they are a changing. The Internet now plays a major role in everything, including the gallery business. When young students from the University of Twente came to work for me, we decided to mainly focus on promotion and sales via the web. This has resulted in an extensive webshop and the closure of the gallery in Boekelo. I moved to Wierden.
Fortunately one student has remained to continue developing Art Atelier and transform it into a completely digital company. We now focus on the sale of art via the Internet, so that we can serve everyone, including international customers.